This way
for the discoveries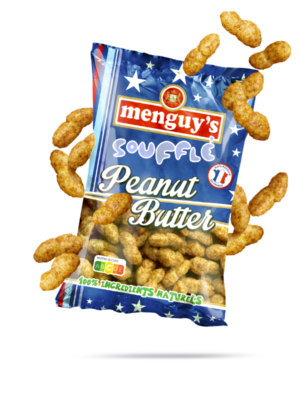 Yes ! we can : combine the delicious flavour of peanut butter with the crunchiness of peanut puffs. And because we really like the idea, our peanut butter puffs are shaped like… PEANUTS!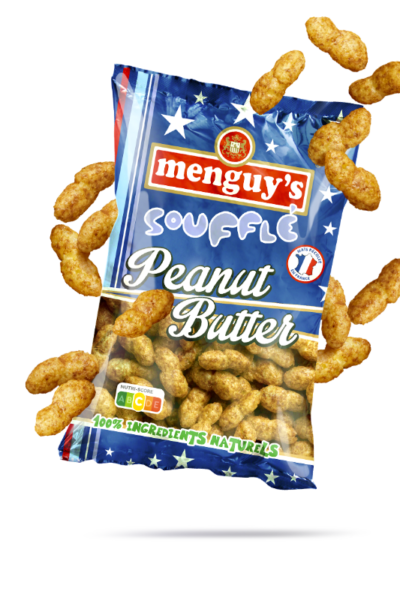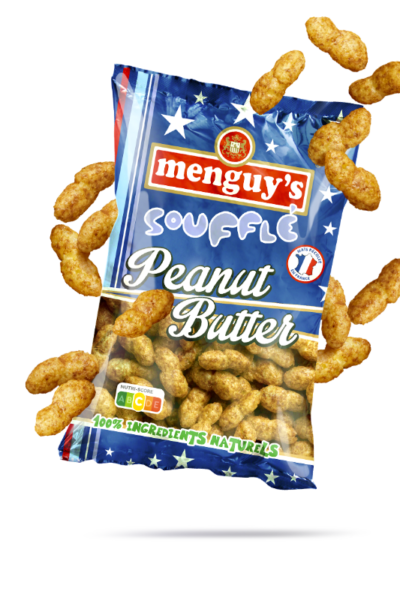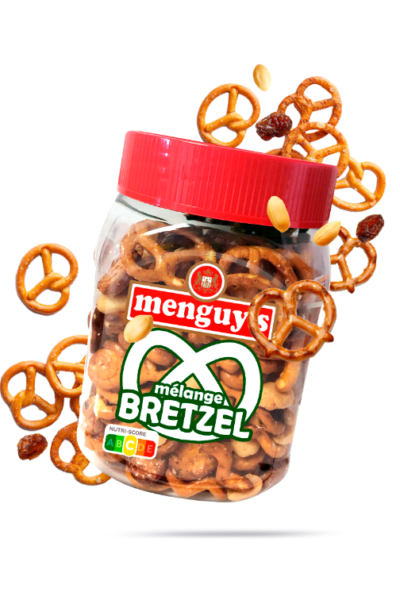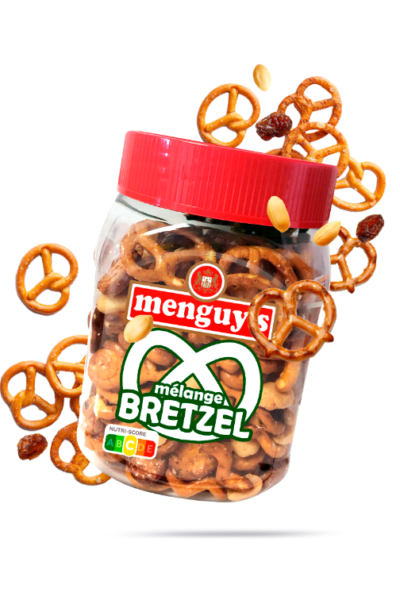 For fans of these traditional Alsace biscuits, Menguy's adds its own touch by combining the softness of raisins with the crunch of peanuts. A contrast
in texture and taste that everyone will love!
A little taste of Spain with this blend that combines our famous roasted corn, Valencia almonds, raisins and peanuts. Olé !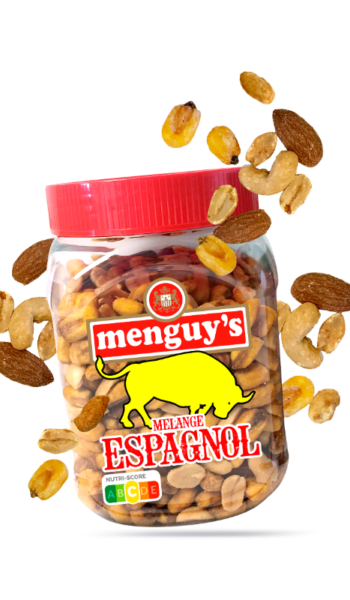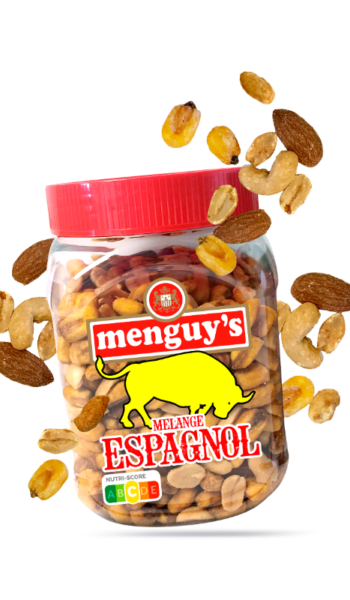 Mini bags

pistachios,


cashew nuts,
peanuts
A pack for everyone, or to carry in your pocket, these mini bags of 20 to 40g of peanuts, cashew nuts or pistachios are just what you need for a quick break or nibbles with drinks.
And which one will you go for?